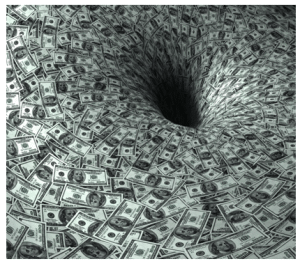 Looking for a new small business loan?  How about Free business tools for your business?
According to new reports, the loan approval rate has increased this last past month to an all time high.  Which means, it's a good time for you to apply for that new business loan you were hoping to get. 
Looking for new ways to grow your business?  There are twenty business tools for free you should be using if you want to grow your business.  From shopping carts to accounting apps, these free business tools can make your business a bit less difficult.
To read more, follow the links below.
---
Small Business Lending at Big Banks is On the Rebound, Says Biz2Credit
Loan approval rates at big banks rebounded after a setback month, the latest Biz2Credit Small Business Lending Index has revealed.
Biz2Credit Lending Index April 2017
Big Banks, Small Banks and Institutional Lenders Give Businesses a Reason to Cheer
According to the newly published report, loan approval rates at big banks grew by two-tenths of a percent to a new all-time index high of 24.3 percent. This marked recovery from last month's stagnant percentage, which ended a seven-month streak of increases.
Rohit Arora, Biz2Credit CEO said, "Recent interest rate hikes and the Fed's announcement that it will start unwinding the $4.5 trillion in bonds on its balance sheets signals a strong economy. Since most small business loans are tied to U.S. prime interest rates, there will be more incentives for banks to approve loan requests as lending in this sector will be more profitable."
---
Billionaire Richard Branson reveals his best tips for making great business decisions
​If Richard Branson is your dream mentor, you're in luck — the billionaire entrepreneur just revealed some of his best tips for making business decisions.
Everyone knows how important first impressions are when meeting someone — in fact the subconscious decisions people make within a tenth of a second are so strong that often contradictory facts can't change them. But you have to fight the urge to rely first impressions when it comes to business decisions, says Branson. "You mustn't allow that first reaction to influence your ability to objectively weigh the cons as well as all the pros when they are presented," he advises.
Branson also suggests uncovering an idea or project's "hidden warts." They're there, he assures, because nothing is perfect. You want to know about them early in the decision-making process while you still have the time and ability to deal with the issues. According to Branson, more learning is almost always better, just don't get into "'paralysis by analysis' mode," he says. At some point you have to decide, "screw it, let's do it," as he's famous for saying.
---
20 Free Tools Your Small Business Should Be Using Today
Software doesn't have to be expensive for small to midsize businesses. To help you celebrate National Small Business Week, here are 20 free tools to get your SMB up and running.
Although your small business needs a healthy amount of software to conduct operations, it's not necessary for you to spend a fortune on web-based products. In our comprehensive testing of business and consumer software, we've come across dozens of incredible and free solutions that can help you get the job done. We've tested free tools in almost all facets of business — from email marketing to endpoint protection to project management.
To help you celebrate National Small Business Week this week, we've compiled this list of 20 free tools that your small business should be using. Fortunately for you, all of the software listed below offer premium versions to which you can upgrade once your business grows. So don't shy away from the products on this list under the false assumption that you will eventually scale out of this category.
---