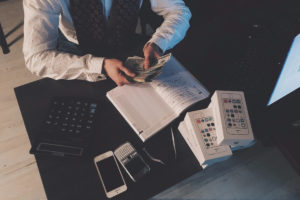 If You Think Education Is Expensive, Try Ignorance – Famous quote
And, for many small business owners, knowing the rules and regulations concerning their business can save them a lot of money they can then invest in their business.  Tax incentives, or other type of changes that affect how they do their business, are opportunities they cannot pass up. 
For more about this and other topics, follow the links below.
---
Medicare rules differ for small business owners and employees
They must enroll when they turn 65 or face lifelong penalties.
Financial advisers who work with owners or employees of small businesses that employ fewer than 20 workers should be aware of a special rule that affects these clients: They must enroll in Medicare when they turn 65 or face lifelong penalties.
Normally, workers age 65 and older can delay enrolling in Medicare, the government-run health insurance program for people 65 and older and certain people with disabilities, if they continue to have group health insurance through their employer or through their spouse's employer.
If the employer has 20 or more employees, the group health plan generally pays first, according to Medicare.gov. But the rules are different for small businesses and the self-employed. In this case, Medicare is the primary payer and if you don't sign up for Medicare at 65, it will be as if you have no insurance at all, warns the Medicare Rights Center.
---
Avoid Business Burnout: 10 Real Small Business Owners Share Their Coping Secrets
Let's face it: nobody starts a small business so that they'll work less and have more free time. One thing I've heard consistently over the years from small business owners is how much harder it is to run a business than it is to work for one. In fact, many of them describe business ownership as a job that means working from morning till night, seven days a week. A friend of mine who owns a small café recently admitted to me that he hasn't taken a single vacation in the seven years since he opened!
All of this sounds like a surefire recipe for serious "business owner burnout." So I decided to ask 10 real-life small business owners how they stay energized. How do they cope with those moments when they feel overwhelmed by the constant pressure, the lack of time off, and the worries that come with being in business for yourself? This is the question I posed to them: "What tactics do you use to re-energize yourself and reinvigorate your passion for your business?"
---
10 Reasons Why Marketing Training for Small Business Owners is Essential
It's no secret, at the core of business success is marketing. For small businesses, marketing goods, services and their brand, is essential in reaching customers, selling products and services and generally staying afloat. Though as with any discipline, marketing is achieved more effectively when you have the knowledge and expertise about the most effective forms of advertising, promotion and public relations, hence why marketing training can prove invaluable for many marketing-naïve SMEs.
If you run a small business and your marketing efforts are either non-existent or aren't getting you very far, it could be worth investing in marketing training. Take a look at the following 10 reasons why marketing training for small business owners is essential.
Open new doors
Being up-to-date with the latest trends, innovations, technology and developments in the world of marketing, can help open new doors for your business. You will be able to implement such innovations into your own marketing strategy, and by doing so, grow your businesses organically by reaching out to new and existing customers.
---