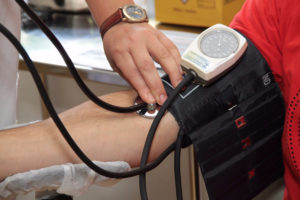 Customer service has been an important part in the success of any business in the United States and around the world.  An increase in technological advances has made it possible for companies  to do business not only across states , but across the globe as well.
Unless you are a local mom and pop shop servicing a small town or city, globalization for you doesn't mean much, but for many businesses, expansion seems like an obtainable goal they are trying to achieve.
Doctors, dentists, optometrists and other types of small business rely very much on customer service.  They are facilities that are specialized and serviced their communities, and rely on giving excellent customer service. But are they?
The front of your practice or the front of your retail store are the first welcoming sights customers see as soon as they enter the premises.  Great customer service begins there and then.  Many small businesses forget how important those first moments are when customers enter the store or  their private business. 
In the retail industry, research has shown how important customer service is for the prevention of shoplifting.  For many other industries where services are provided, great customer service means keeping your current customers and adding some more.  As a doctor, optometrist, dentist or other health care provider, the front office is as important as the service the health care professional is providing.
Do you have a private practice? Have you checked lately how the people in the front office greet and interact with your customers? Is that something that as the owner you find acceptable?
The front office of your private practice is a small window into the care customers might be expecting when they visit your practice.  Loud, obnoxious, and tactless front office personnel cannot be an acceptable choice for your practice even if they are great at paperwork.  If you find yourself questioning whether the way the front office employees behave while doing their job is appropriate, it might be time to relegate them to the behind the scenes office.  You might find that even though,  you as a doctor are providing excellent care, customers are unwilling to come back to your practice.
Adding new customers to your current list means good business.  Are you adding them or loosing them?  Do you know the reason why you are losing them?
Providing excellent customer care every single day, and not only providing good service but making sure you go beyond what is expected, is one of the ways some businesses across the globe are thriving while the competition is shrinking.
---