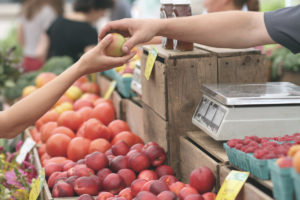 News about the high optimism of small business owners  regarding the economy across the US, seem to be a hot topic of conversation. Despite the incertitude of many of the issues affecting the small business community, the optimism according to media outlets seems to be high. The promise of a quick repeal to Obamacare has some small business owners wondering whether this is going to be a good move for them.  For more about this and other stories affecting the small business community, follow the links below.
---
Small-business owners are full of questions and regrets about the end of Obamacare
With the repeal of the Affordable Care Act likely but its replacement uncertain, small-business owners are weighing their options for the future.
More details may come Tuesday evening when President Trump makes his first address to both houses of Congress as commander-in-chief.
Trump took executive action on January 20 to "ease the burden" of the Affordable Care Act and formally announced the administration's policy to "seek the prompt repeal" of the law. However, doing so with any speed has proven difficult. The president told a meeting of the nation's governors on Monday, "Nobody knew that healthcare could be so complicated."
Dirk Bak is simply hoping for cost controls. His business, SDQ Janitorial in Minnetonka, Minn., has been family-owned for 34 years and had been offering its nearly 200 full-time workers coverage even before the ACA became law.
---
A great majority of our nation's small business owners are old, white men
Two weeks ago the Kauffman Foundation, a well-regarded nonprofit group that specializes in entrepreneurism, released its annual State of Entrepreneurship report — and at least in one respect, the news is encouraging. The report found that, despite still being below the peak that preceded the Great Recession, private enterprise is rebounding and entrepreneurs are driving a resurgence of business activity in America.
However, most of those entrepreneurs are still mostly old, white men.
Even as the U.S. population is becoming more diverse, the changes in the composition of our entrepreneurs is not reflecting these changes: 80.2 percent are white and 64.5 percent are male (other reports have put the average age of a small business owner at around 50 years old). The Kauffman report found that minorities own half as many businesses as non-minorities and their businesses start smaller and stay smaller mostly due to capital challenges. Women are also half as likely as men to own employer businesses.
---
79 Percent of Small Business Owners Remain Confident, Xero Report Says
​With unprecedented economic uncertainty in the US and UK, you would expect small businesses would be more pessimistic about the future. Yet, according to the second annual Make or Break 2017 report from Xero (NZE:XRO), small business owners are irrepressibly optimistic going into 2017. Both small business owners (79 percent) and accountants (84 percent) feel more confident about 2017 than 2016.
Make or Break 2017 Report from Xero: Highlights
The optimism was especially true for young businesses with 94 percent of one-year-old and 84 percent of two-year-old businesses saying that they felt more confident going into 2017 than they did in 2016. Over three quarters (79 percent) of small business owners professed confidence in their businesses' survival in 2017. While nearly a fifth of businesses going through a tougher time said they expected 2017 to be a turnaround year for their business.
---