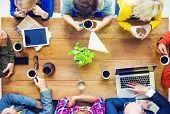 After last November's election, many small business owners expressed high optimism about the business outlook for their business.  They were expectant and seemed eager to hire new employees, and invest in their new business. Small business hiring has decreased slightly from the previous quarter, and although the decreased is very small, small business owners do not feel confident enough to hire and trained new employees.
To read more about this topic, follow the links below.
---
Small business hiring falls slightly in March after 3 months of gains: Paychex
The Small Business Jobs Index decreased 0.05 percent from the previous month to 100.73. Year-over-year, the pace of small business employment growth is essentially unchanged, the human resources solution firm said.
The national index averaged 100.71 during the first quarters of 2016 and 2017.
"This month's jobs index once again reflects consistent small business job growth, far above pre-recession levels," Martin Mucci, Paychex president and CEO, said in a release.
Tennessee remains the top-ranked state, the report said. Dallas became the country's new top metro area for small business jobs, following a 1.45 percent one-month decrease in Atlanta, which had held the top position.
Last month, Mucci attributed the growth to President Donald Trump's pro-business agenda, including tax reform, regulation rollback and the potential for health care reform
---
American Entrepreneurs Aren't Hopeful Enough to Hire
Small business owners say they're confident about their financial future, but aren't translating that confidence into investments.
Evan Hakalir, a self described optimist, feels good about the future of his 12-person company, which manufactures children's clothing. Still, the uncertain political climate nags at him.
"People are so caught up in politics and just waiting with bated breath as to what's going to happen next, waiting for the next shoe to drop," Hakalir said. He's trying not to let his concerns get in the way of operating Andy & Evan, which had retail sales of around $12 million last year.
A new report shows many small business owners are in a similar boat: trying to be optimistic but holding off on bold decisions in an ever-shifting political and social landscape.
---
'Embrace adversity' – Confessions of a Small Business
If you don't experience tough times, you're not putting yourself out there enough. That was the verdict of the entrepreneurs at our first Confessions of a Small Business seminar. Catch up with what you missed
​Subscribe and review on iTunes, Soundcloud & Mixcloud and join the discussion on Facebook and Twitter.
On 6 February, 50 entrepreneurs attended a seminar run by the Guardian Small Business Network about overcoming adversity in business.
Our keynote speaker was John Stapleton, founder of New Covent Garden Soup Company, who said: "If you don't experience adversity, you're not putting yourself out there enough." Stapleton's efforts to take the soup concept to the American market failed but, undeterred, he returned to Europe to launch Little Dish, the children's food brand.
On the panel was Joanna Montgomery from Little Riot; Nick Edwards, owner of Papaya Resources; and Arpana Gandhi from Disarmco. All had faced setbacks that could have ended their businesses.
---