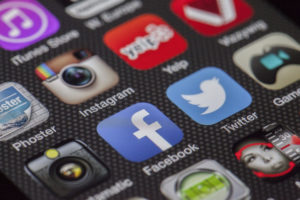 Many small businesses and big corporations are at risk of cyber attacks daily.  Companies like Target that spend millions of dollars on cyber insurance and other security measures, do not spend enough to make the cybersecurity risks less probable.
For small businesses that do not have the finances to spend protecting themselves against cyber attacks, the risks are always present.  And although cyber attacks may not be directed against them quite as often, protecting the personal and financial information of their clients should be one of the primary priorities of any business.
For more about this and other topics, follow the links below.
---
A Decline In Small Business Optimism
On Tuesday, NFIB reported the September Small Business Optimism Index results, and they showed the Index fell 2.3 points to 103, which was below the lowest consensus forecast. In spite of the decline, the index remains at a high level, as can be seen in the below chart.
A larger percentage of the index components declined in September as the report noted:
"Six of the 10 Index components dropped in September. Three improved, and one remained unchanged. The bright spot last month was inventory plans, which gained five points as more business owners anticipate a strong 4th quarter."
Below is a table showing the component changes from August.
---
Half of All Small Businesses Use WiFi Technology Almost a Decade Old
Small businesses are using older WiFi that doesn't fit their needs on several fronts. A new Linksys sponsored survey says half of the small businesses polled are using WiFi technology that's over eight years old. Beyond not being able to keep up with mobile expansion, business owners are concerned over the lags in security and speed.
Problems with Small Businesses Using Old WiFi Tech
These findings are important to small businesses still using older WiFi technology. Smaller enterprises that work online need to be both flexible and fast to respond to changing client needs. Your download and upload speeds are the flux to beat the competition to sales. Beyond that, they make for quicker networking with everyone from visitors to mobile employees.
---
House approves bill to bolster small business cybersecurity
The House on Wednesday approved legislation that would require the federal government to produce and disseminate guidance to help small businesses with cybersecurity.
The bill, introduced by Rep. Daniel Webster (R-Fla.), a member of the House Science, Space and Technology Committee, passed by a voice vote.
The legislation would require the National Institute of Standards and Technology (NIST), a nonregulatory standards laboratory housed in the Commerce Department, to produce cybersecurity resources for small businesses.
NIST produces and updates cybersecurity guidance for the public and private sectors that businesses can choose to use. President Trump signed an executive order on cybersecurity earlier this year ordering federal agencies to abide by the NIST framework.
---