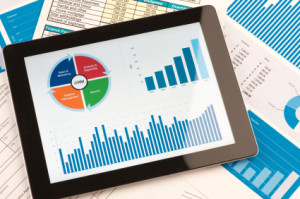 During the holidays, scams are rampant and catch people unawares, but scams are truly present throughout the whole year and that is why you have to be aware of them. Businesses and individuals alike fall victims to these vile scams and tactics from these individuals, protecting yourself and learning of these tactics can help you avoid them altogether. Follow the links below for more news about small business.
---
Better Business Bureau's top 10 scams of 2014
The Houston Better Business Bureau has tallied up the statistics from 2014 and created a Top 10 Scams list. Here's a heads-up to what scams consumers can expect to see again in 2015.
The BBB's Top 10 Scams of 2014
Microsoft/computer scams
A caller claims to be from Microsoft or a representative from another computer software company. The caller offers to solve a computer problem or sell a software license in an effort to gain remote control of the consumer's computer, and later requests a fee for service. Always check out a company first and only hire trusted repair businesses. Microsoft does not make unsolicited phone calls for computer help.
IRS scams
People report receiving calls from "IRS representatives" who claim they owe taxes and must pay or a warrant will be issued for their arrest. Or, they claim the IRS is pursuing a lawsuit against you and you must make a payment immediately. The IRS never uses phone calls for collection purposes. Instead, they only contact taxpayers via U.S. mail.
---
Small-business transactions hit a record in 2014
A report by BizBuySell.com shows that small-business transactions in 2014 were at the highest level since the online business-for-sale marketplace started tracking data in 2007.
The report aggregates statistics from business-to-sale transactions reported by participating business brokers nationwide.
A total of 7,494 closed transactions were reported in 2014, an increase of 6 percent from 2013, which was the previous record.
This marks the second straight year of such strong activity after several slow years during and immediately following the recession. On average, 2013 and 2014 transaction totals are up 55 percent from the recession and recovery period from 2010 through 2012.
---
Managing business growth: expert advice for small businesses
Although cash is undoubtedly king, fast growth can wreak havoc on a fledgling business if not managed correctly. When you're expanding faster than you're being paid, hiring staff, finding an office and managing stock can take on added difficulty. We held a live Q&A on the topic of managing growth, with advice from a panel of experts. From chasing payments to deciding when to hire, here's what they suggested:
How can I push a client to pay without losing them?
Late payments cause havoc with an SME's bottom line. However while encouraging a client to pay, you don't want to shut the door in their face forever.
Technology can help you here, says Ashley Driver, education specialist at Xero. "There are some great services available to help chase your clients, for example Chaser. We're seeing some great results from our business owners, accountants and bookkeepers using these types of solutions."
Another suggestion is to implement a small percentage rise in your product or service, suggests Robert Rutherford, chief executive officer of QuoStar. "If you feel the rise is justified then often you have to stick to your guns," he adds. "You can also re-contract a set rate or capped rate for the duration of the contract."
---