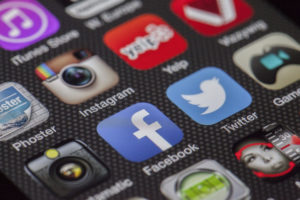 Depending on what news outlet you read or watch, you are going to learn how the economy is booming or businesses are disappearing. The fact is that small business owners in the United States face many challenges through out the lives of their business.  The many challenges they face spring from government legislation or economic changes they have to face every year. This week many small business owners that sell through Amazon learned that the items they sell will be "automatically authorized" for return.  Unlike big companies that can offset this return policy change, many small business owners are thinking differently.
For more about this and other stories, follow the links below.
---
Amazon's new refunds policy will 'crush' small businesses, outraged sellers say
Amazon sellers are up in arms over a new returns policy that will make it easier for consumers to send back items at the merchant's expense.
Marketplace sellers who ship products from their home, garage or warehouse — rather than using Amazon's facilities — were told this week by email that starting Oct. 2, items they sell will be "automatically authorized" for return.
That means a buyer will no longer need to contact the seller before sending an item back, and the merchant won't have the opportunity to communicate with the customer. If a consumer is returning an electronic device because it's difficult to use, for example, the seller won't be able to offer help before being forced to pay a refund.
---
Ransomware attacks hit small businesses the hardest
It's just one of the grim findings in Malwarebytes' new ransomware report.
If it seems like reports of ransomware attacks — malicious software that holds data hostage unless a ransom is paid to the person or organization behind it — are increasing, Malwarebytes agrees with you. The company released its Second Annual State of Ransomware Report recently. Among the findings is that 22 percent of small business that were hit with ransomware attacks were crippled to the point they had to cease operations immediately.
It's a somewhat staggering figure, but it makes sense once you think about it; large corporations often have the resources to work around (or, let's be real, pay off) these types of attacks. Small businesses, especially ones that rely on day-to-day operations to function, can't cope in the same way. "To make matters worse, most of them lack the confidence in their ability to stop an attack, despite significant investments in defensive technologies," said Marcin Kleczynski, CEO of Malwarebytes, in the press release. The survey also found that small business owners and operators are less likely to pay a ransomware demand.
---
Survey: Small business optimism reaches highest point in a decade
​Small business optimism continues to climb in the third quarter as business owners said they are the most optimistic in more than a decade, according to findings from the Wells Fargo/Gallup Small Business Index, conducted July 10–14.
In the quarterly survey, which measures the optimism of small business owners, the overall Index score jumped to 106 in July – an 11-point increase from 95 in April and the highest since 113 in April 2007. The increase in optimism was driven by several factors, including:
Strong financial situation – Seventy-six percent said their current financial situation is very good or somewhat good, up from 73 percent in April.
Healthy revenues – For the second quarter in a row, almost half (46 percent) said their business's revenue increased over the past 12 months, up from 41 percent a year ago.
Ease of obtaining credit – Nearly half of small business owners (48 percent) said credit will be somewhat easy or very easy to obtain over the next 12 months.
More hiring – Twenty-one percent said the number of jobs at their company increased over the past 12 months, up from 19 percent in April.
---