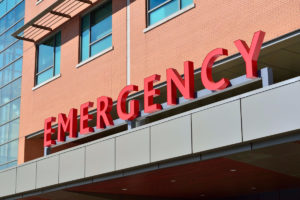 According to the National Institute on Drug Abuse ( NIH), more than 90 Americans die daily due to an overdose on Opioids. According to The Center for Disease Control and Prevention, this tragic epidemic is costing the American people  $78.5 billion a year which includes addiction treatment, health care, and the lost productivity these employees are costing the businesses in the United States.   For a small business owner, are you worried or experiencing difficulty with these situations? How are you coping? To read more about how small businesses in the United States are tackling these issues, follow the links below.
---
Small businesses forced to deal with drug epidemic
After a troubled youth himself, Phillip Cohen made it a practice to hire people at his woodworking business who have also struggled with addiction and mental health issues. But when an employee died from a drug overdose, he adopted a zero-tolerance policy.
"I think I have saved lives," says the owner of Cohen Architectural Woodworking in St. James, Missouri — an area hit very hard by the nation's growing opioid epidemic. Opioids range from prescription pain medicine like oxycodone to illegal drugs like heroin.
Cohen still hires former drug addicts, felons and people who have been traumatized in life. One person, now a top employee, was hired right after he finished drug rehabilitation. Another used to sell illegal drugs. Still, Cohen says, if a worker fails a periodic random drug or alcohol test, "we'll fire them on the spot."
The epidemic of drug use — a report from the surgeon general last year said that 20 million Americans have a substance use disorder — is forcing many small business owners to think about what they would do if they suspect an employee is abusing drugs or alcohol.
---
Health benefits vanish at small businesses
Only half of America's smallest businesses now offer health coverage to their workers because many say steady cost hikes have made it too expensive to afford a benefit that nearly all large employers still provide.
The Kaiser Family Foundation said Tuesday only 50 percent of companies with three to 49 employees offered coverage this year. That's down from 59 percent in 2012 and 66 percent more than a decade ago.
"There's just not as much money around for compensation, including benefits," said Gary Claxton, a Kaiser vice president and lead author of the nonprofit health policy organization's annual health benefits study.
Employer-sponsored coverage is the most common form of health insurance in the U.S., covering an estimated 151 million people under age 65, according to Kaiser. The federal Affordable Care Act requires all companies with 50 or more full-time employees to offer it.
---
Quitter Talk: 5 Things That Are Stopping You and Your Small Business
Perseverance isn't always a good thing. There are some situations where quitting is entirely appropriate, especially when you're running a small business. Not everything needs to be a figurative fight to the death. Here are a few things that you should stop doing if you want to succeed:
Procrastinating: Procrastination is the silent killer. Taking a few minutes out of your work day every now and then to take a look posts from your friends on social media seems harmless, but it could be costing you and your small business hours of productivity each week. Putting things off means delaying things that could be pushing your agenda. The sooner you stop procrastinating, the sooner you get important things done. I remember focusing on work for a little while and immediately getting distracted watching a YouTube video. This is a productivity killer — be careful.
---