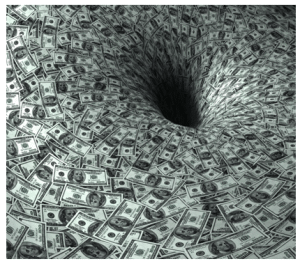 There are not many relationships in business as important as that of an accountant or tax advisor and a small business owner during this time of year.  During the months ahead, when many small business owners are already thinking about taxes, the advice these people offered them can be a tremendous financial relief for their business. Small business owners try to minimize as much as possible the amount of taxes they pay every year. The advice a CPA  gives them can save them hundreds, if not thousands of dollars.
Talk to a tax advisor soon, prepare papers and other proper documents to take to him/her and beat the rush.
For more about this and other topics, follow the links below.
---
Tax season is here with rising stress levels, headaches for small businesses
NEW YORK (AP) – With the start of tax season, stress levels are rising at many small businesses.
Even owners who are organized, keep good books and stay in touch with their accountants can find compiling returns to be a painful process. One reason is that tax laws change often, says Rosamaria Bravo, a certified public accountant with the firm MBAF in Miami. One of this year's big differences: Partnership returns must be filed by March 15, a month earlier than in the past. And companies known as C corporations have a filing deadline of mid-April, after having a March due date in past years.
"It's very hard to stay on top of all the information," Bravo says. "The average business owner is more worried about their day-to-day operations."
Here's a look at some lessons small business owners learned:
USING SOFTWARE WISELYWhen Christina Divigard started an advertising agency, she bought accounting software and began keeping the company's books herself. When tax season arrived, she discovered that out of inexperience, she'd incorrectly entered some information and misclassified some types of deductions. It took two weeks to get her books in order.
---
The $83,000 Question: How Much Do Regulations Really Cost Small Businesses?
How much does it cost the average small business to comply with government regulations? One recent survey, released just in time for Donald J. Trump's inauguration, dropped this eye-popping number: at least $12,000 a year. And you don't even want to know what a start-up spends on regulations in its first year. However, I'll tell you anyway — a whopping $83,019.
These figures come from the first-ever Small Business Regulations Survey, conducted by the National Small Business Association, which of course makes it its business to reduce the regulatory burden on small businesses. Among other conclusions, the survey found that 44 percent of businesses spend at least 40 hours a year dealing with federal regulations, and 29 percent spend at least that much on state and local rules. Three-quarters of business owners say that they have spent time reading proposed rules at least once, and of these, not quite two-thirds discover that more than half the time, the rules they've read wouldn't apply to them. About 40 percent of respondents claim that they have held off making a new investment because of a regulation at some point in the past.
---
Facebook's Creative Shop: What Can It Do For Small Businesses (And Itself)
The service helps companies spruce up their ads in order to engage more with the platform—and also keep Facebook ahead of its competitors.
​Baked founder Matt Lewis never thought about hiring an ad agency to help boost holiday sales at his three bakeries in New York City, but he did want to run some kind of campaign this year to get people to preorder pies for Thanksgiving.
A former ad man himself, Lewis thought he was capable of making social media content that was good enough to draw in some customers. In the past, he's hired photographers and considered hiring a design agency to spruce up the Baked website. But the costs are high. A photographer would cost him $1,500 a day, and a video shoot, about $3,800 a day. "We don't really have those funds," says Lewis, whose warm smile and calm demeanor might lead you to think he's a yoga teacher, not a baker. "There's no return, or the return would be so small after you've paid everybody out. It wouldn't be worth it."
---