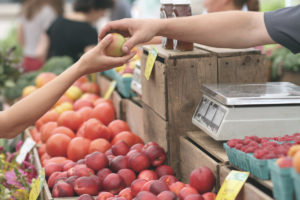 November 26, 2016, is Small Business Saturday.   More than 16 billion dollars were spent last year at small retailers across the nation according to the Small Business Administration (SBA) and this year many believe will be bigger.  If you are a small business, this holiday weekend is sure to provide you with the extra sales you were hoping for and the extra income many small businesses need.
For more about Small Business Saturday, follow the links below for more information.
---
8 Ways To Boost Sales Using Social Media This Small Business Saturday
Small Business Saturday, the day after Black Friday, was created to shift attention from big box stores to the smaller mom-and-pop shops offering carefully curated product selection and gift ideas you won't find anywhere else. It's a celebration of everything that makes small businesses special.
To take advantage of the spotlight being shone on Small Business Saturday on Nov. 26, 2016, make sure your business is leveraging social media to get the word out. Here are eight tactics to use:
1.Use The Hashtag #ShopSmall
On Facebook, Twitter and Instagram, use the hashtag #ShopSmall to allow customers to easily find information about your business and to alert them that you're participating in Small Business Saturday. And use the hashtag yourself to search social media for other ideas for promoting your small business during this busy time of year.
---
Small Business Saturday is expected to be busier than ever
CLEVELAND, Ohio – Politicians and the Small Business Administration's District director visited several small stores in Lakewood on Monday, a grass-roots marketing effort to bring attention to Small Business Saturday this weekend.
"We were in Lakewood to highlight Small Business Saturday which comes after Black Friday and before Cyber Monday because we want to encourage people to shop small this coming Saturday," said Gil Goldberg, the SBA district director. "But we could have been in any town, city or village in Northern Ohio to illustrate the support that merchants in the community provide."
Goldberg was joined by Congresswoman Marcy Kaptur and Lakewood Mayor Mike Summers.
Last year, Small Business Saturday packed a big punch to the U.S. economy: 95 million consumers shopped in small and local retailers and restaurants and spent $16.2 billion, nearly triple ($5.5 billion) what consumers spent  with small retailers in 2012, according to the U.S. Small Business Administration.
The shopping day was first started by American Express. The idea came about during the recession in 2009, and officially launched a year later. At the time, the nation was still recovering from the financial crisis, and eventually lost about 200,000 small businesses.
---
Rosenberry: Shop small business Saturday
Black Friday is almost here, which means the Christmas shopping season has officially begun.
More power to you if you want to fight the traffic and the crowds. But don't forget: You also can get deals on Small Business Saturday — which happens just one day later.
In the spirit of the holiday, I wanted to scope out a small business that's new to me, someplace I've never been; and I found the perfect place — a cute little craft store with a big heart.
Craft Bits & Pieces is located in Fairport's Village Landing plaza. Unlike most places you may shop this holiday season, Craft Bits & Pieces' sole purpose is a charitable one. It raises money for Perinton's Senior Options for Independence, care management and transportation programs.
The shop relies on more than 50 volunteers to collect, sort, clean, package and shelve thousands of items donated every week. The shop has three part-time managers and is overseen by Joanne Haag, executive director of the Fairport/Perinton Senior Living Council.
True to its name, Craft Bits & Pieces is a crafter's dream store, stuffed with fabric, notions, buttons, scrapbooking supplies, yarns, needles, dried flowers and more. Plenty of delights for non-crafters also line the shelves, including home decor items, glassware, jewelry, puzzles and books.
---