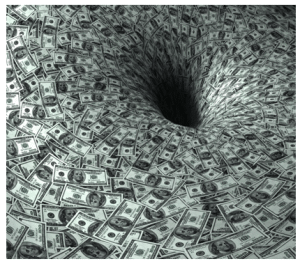 A loan pre-approval offer for your business to expand, invest, or cover payroll may not be on the table any longer. Small businesses are dealing with a lot of rejection this time around when looking for a small business loan, and banks seem unwilling to go forth with loans that were pre approved only a few month ago. "The loan is no longer available to us because that was a special offer a few months back, and the bank is not offering it now." A small business owner claimed. The companies that are struggling to pay past loans are high, and that can be an indication why banks are unwilling to acquire more debt int he form of loans made to small businesses.
For more about this and other topics, follow the links below.
---
U.S. small business borrowing falls, delinquencies rise
Borrowing by small U.S. firms slipped in September, and the percentage of firms late on repaying existing loans rose to its highest in nearly four years, data released on Tuesday showed.
The Thomson Reuters/PayNet Small Business Lending Index fell to 128.9 from a downwardly revised 132.8 in August. Measured from a year earlier, it was the fourth straight monthly decline, with the index at its lowest point since January.
Companies also struggled to pay back existing debts, PayNet data showed. Loans more than 30 days past due rose in September to 1.64 percent, the sixth straight monthly increase and the highest delinquency rate since December 2012.
---
Bank turned down your small business loan? Now it must offer an alternative
From today, the UK's nine largest banks will be legally required to help entrepreneurs find funding elsewhere, thanks to the bank referral scheme
Katrin Herrling felt she had nowhere to go when, in the midst of the financial crisis, her bank suddenly changed its lending terms. She had inherited a dairy farm and needed support with her cash flow during the four months of the year the cows weren't producing milk. "Nothing in our position had changed but the banks felt they had to rebuild their balance sheet," she says. "I didn't know where to turn … I [knew] that just going to another bank where I didn't have an established relationship wasn't going to solve the issue. Outside of banks, I had no idea."
From today, entrepreneurs should not find themselves in Herrling's position. As part of the Small Business Enterprise and Employment Act 2015, the UK's nine major banks will be legally required to refer those SMEs they refuse to finance to an alternative provider, under the bank referral scheme.
---
Study: Women Small Business Owners Being Shut Out of Major Government Contracts
Jane Campbell is the director of the National Development Council's Washington office and president of WIPP.
When Komal Goyal started her IT company, 6e Technologies, in 2003, she knew she had what it takes to run a successful business. She'd made a name for herself in the IT services space and had a robust list of contacts in the commercial arena. What she didn't have was a hefty government contract—something that could propel her business to new heights—so she set her sights on locking one down. Thirteen years later, she's still trying to nab one of the large umbrella contracts with the federal government that could double the size of her business in just a few years.
The problem is that most of these super contracts—the kind many federal agencies favor because they create a pre-approved list of businesses that can supply unlimited goods or services during a specified period, of up to 10 years—have requirements to allow various socio-economic groups to compete, but not for women."The contracting officers putting together a list of possible vendors must ensure certain groups have access to these contracts," Goyal said. "If women-owned businesses aren't one of those boxes to check off, we don't even get the chance to compete."
---